Coach Steve Alford has made three Sweet 16s in
his first four seasons at Westwood, coming off a loss against
Kentucky just a mere week (and change) ago. Though, some would
argue, his first two trips were much more impressive than the
recent, despite the nation's second best offense and the play of
superb recruits in Lonzo Ball & T.J. Leaf, both of whom are
gone. With the loss, all that is left to do in UCLA is look
forward to the 2017-18 campaign, and hope that Alford can crack
the Final Four in his 8th season.
Who is Gone?
The list of players leaving is confirmed at
four, as Ball confirmed he was a one-and-done player, alongside
Leaf. Joining those two are Bryce Alford & Isaac Hamilton,
both of whom are graduating. Losing Ball's awareness and all
around play is a tough pill to swallow, while Leaf was a Swiss
Army Knife at the four slot, showing versatility that the Bruins
have been missing for a while. Some were hoping Leaf would put
his name in the draft, just to see where he stands before
withdrawing for a senior campaign. That isn't to be as he is
reportedly looking to hire an agent and secure solid work-outs.
Alford was a record holder for UCLA, hitting the most three's in
Westwod and finishing as the fifth-leading scorer. Also gone is
Jerrold Smith, a walk-on guard who tallied 35 minutes during his
tenure.
Who is Back?

While Thomas Welsh, Ike Anigbogu and Aaron
Holiday are yet to make an official decision, it doesn't seem
likely that these three underclassmen will declare unless a
promise is made from a team they either like or in the late
teens/early twenties. Bruins will also have Gyorgy Goloman and
Ikenna Okwarabizie returning, the latter played a critical role
when Leaf missed time to injury and is a fan favorite.
Coming back from Redshirt Injuries, Prince Ali
and Alex Olesinski are poised to be impactful players for Alford
and Co. Ali may be the most athletic player on the Bruin roster,
quite possibly the best athlete Pauley Pavillion has seen since
Zach LaVine while Olesinski is a big man that can shoot and run
the floor, a solid option to provide scoring when needed.
Who Is New?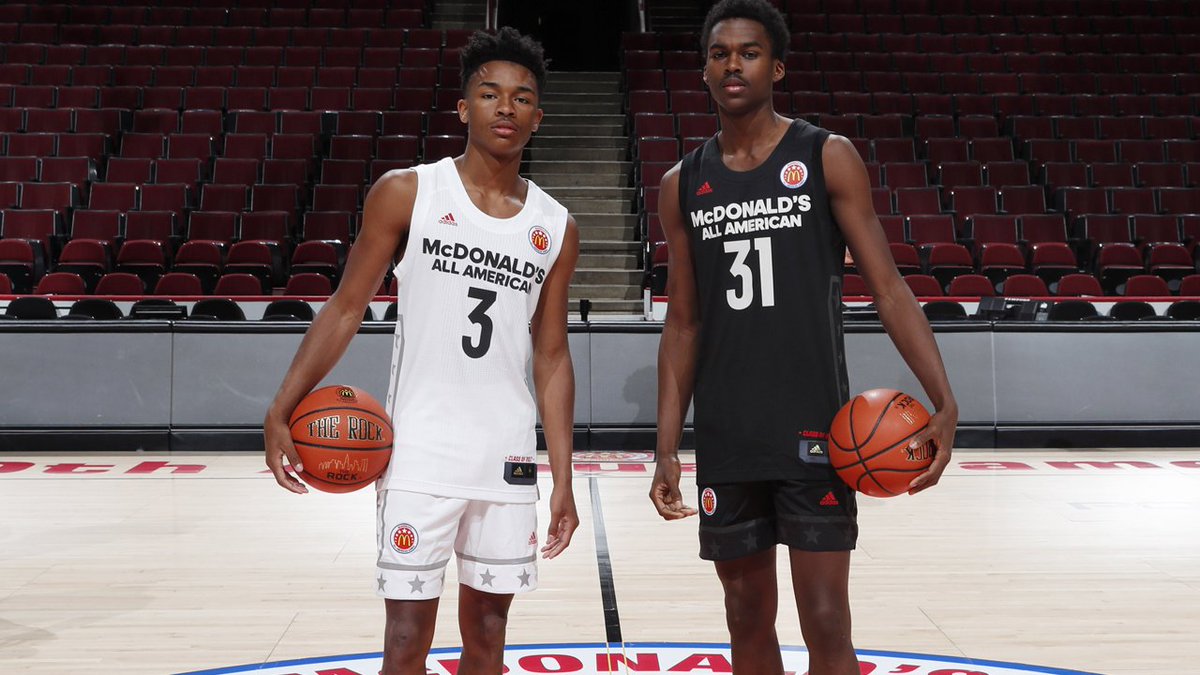 Currently ranked #2 in the Nation by most
outlets (#2 according to Scout, Rivals & ESPN, #4 at 24/7
Sports), UCLA has a heck of a class coming in to replace the
departures, with two McDonald's All-Americans in Jaylen Hands and
Kris Wilkes, both of whom are five star recruits according to the
recruiting sites and could very well be one-and-done prospects.
Hands is an athletic point guard that has continued to show
improvement on his all around game while Wilkes gives the Bruins
their first real small forward in quite a while, measured at
6'7.5″.
Joining Hands and Wilkes are big men Jalen Hill
(4*) & Cody Riley (4*). wing Chris Smith (3*) and LiAngelo
Ball (3*). No matter what LaVar Ball may believe, LiAngelo will
not be an one-and-done prospect like Lonzo. Hill and Riley could
challenge for a starting slot at the four with Anigbogu/Welsh,
while Smith will be there with Wilkes/Ali/Holiday for a chance,
however unlikely.
UCLA is also still in the hunt for the services
of Brian Bowen, a 5* small forward prospect out of Michigan, who
just let La Lumiere of Indiana to the Dick's National High School
Championship. Though, the odds of Bowen going anywhere but
Arizona or Michigan State are as miniscule as Oregon State
winning the Pac-12 next year, one can maintain hope.
Depth Chart
Projection:

PG: Aaron Holiday | Jaylen Hands | Isaac Wuff
(Walk-On)
SG: Prince Ali | LiAngelo Ball | Armani Dodson (Walk-On)
SF: Kris Wilkes | Chris Smith
PF: Jalen Hill | Cody Riley | Alex Olesinski
CE: Thomas Welsh | Ike Anigbogu | Gyrogy Goloman | Ikenna
Okwarabizie
With plenty of depth up front, it'll be
interesting to see if Alford leans towards playing some bully
ball with Olesinski in at the three slot, or even Hill and Riley
spotting time there.
That second-unit would hold its own in the
Pac-12, possibly fighting for the wide open fourth slot, as the
Bruins, Oregon Ducks and Arizona Wildcats are once again expected
to finish in the top three slots and battle for the conference
title.