Having never made a major international tournament, the Armenian side is its in best shape it has ever been, going into the 4th match-day of the UEFA qualifiers for the 2022 edition of the World Cup being hosted by Qatar. It took a spectacular three game run in March, and victories in Liechtenstein, versus Iceland and Romania to put the Highlanders atop a group that features Germany along with the aforementioned sides.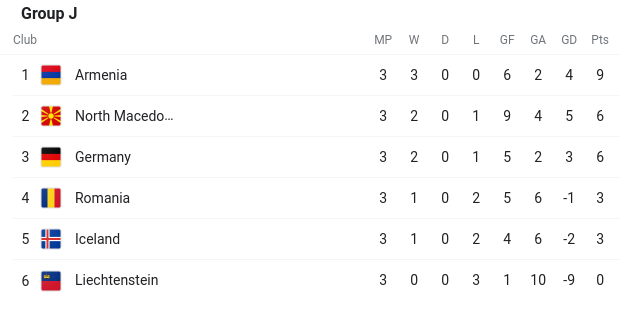 Now, enter September and the Armenian's have a date in Macedonia, who are in second place with 7 points, which is nearly as surprising as Armenia topping the group. Macedonia is coming off its inaugural major tournament appearance, and a victory over Germany prior in the qualifiers. However, major changes are going on in Macedonia, as Goran Pandev, arguably the best player to represent the nation, who also is the all-time scorer.
      Henrikh Mkhitaryan will be making his debut under Joaquin Capparos for his national team, after having missed the first three qualifiers due to injury concerns, followed by not being called up for the June friendlies. Adding their talisman will provide a big boost as the visitors will look to remain atop the group.
       Despite a coaching change, the loss of Pandev along with missing Arijan Ademi and Boban Nikolov, the odds should be tilted in the favor of the visitors. Armenia needs to ensure that the ball doesn't stick, constant movement along with pressing the Macedonians off the ball, preventing any sort of substantial build-up for the hosts.
The XI I would run with.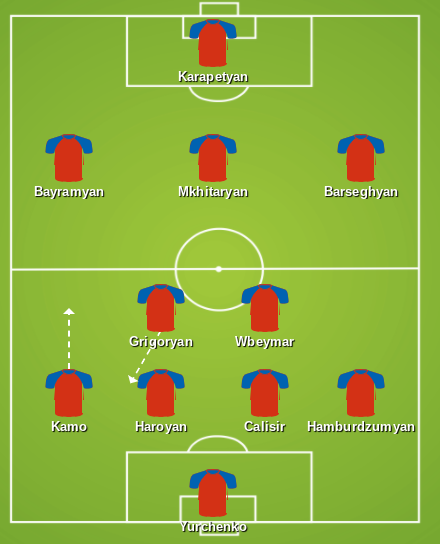 Speculation has the side leaning towards the common 4-4-2 formation, in which scenario, I'd move Mkhitaryan to join Karapetyan up front, giving him and Barseghyan the freedom to switch whenever they would like.
      Prediction: Armenia win the match 3-1 with goals from Barseghyan, Angulo and Karapetyan.