Patrick Beverley is no longer a Clipper, as he was dealt with Rajon Rondo and Daniel Oturu to the Memphis Grizzlies, bringing back Eric Bledsoe to the City of Angels, where he began his NBA career. Whatever you may think of the trade, Clipper Nation needs to look forward and focus on what we can to do to continue to improve the roster, and the traded player exception, of about $8.3M generated, according to CBA Guru, Bobby Marks, could end up paying major dividends.
However, a TPE doesn't neccesarily mean it will be used. Just ask the Boston Celtics in revent history. Considering the deal also saved Steve Ballmer about $30M in luxury tax, the argument can be made that it shouldn't. In the scenario it is, the Clippers could have some potential targets that would really upgrade the roster. Here are three potential options.

Justin Holiday

       While the Clippers have plenty of depth at the wings, bringing back a SoCal kid, and a veteran in Holiday would pay major dividends as the season goes on. The eldest of the Holiday brothers, Justin is a superb defender that has hit 36.4% of his attempts from range during his career, coming off 38.2% last year on over six attempts a night. During the 2020-21 campaign, Holiday's counterpart shot 3.8% from the field than his average during the regular season, including 4.9% worse from three!
Lack of any assets to add to the exception makes acquiring Holiday a bit of a challenge. Working in their favor, the Pacers could have a bit of a roster crunch with Lamb, LeVert, Warren, Brogdon and Duarte, the Pacers first round pick, all able to cover minutes at Holiday's spots. A pair of second round selections, with the exception could be enough to net Justin.
Chris Boucher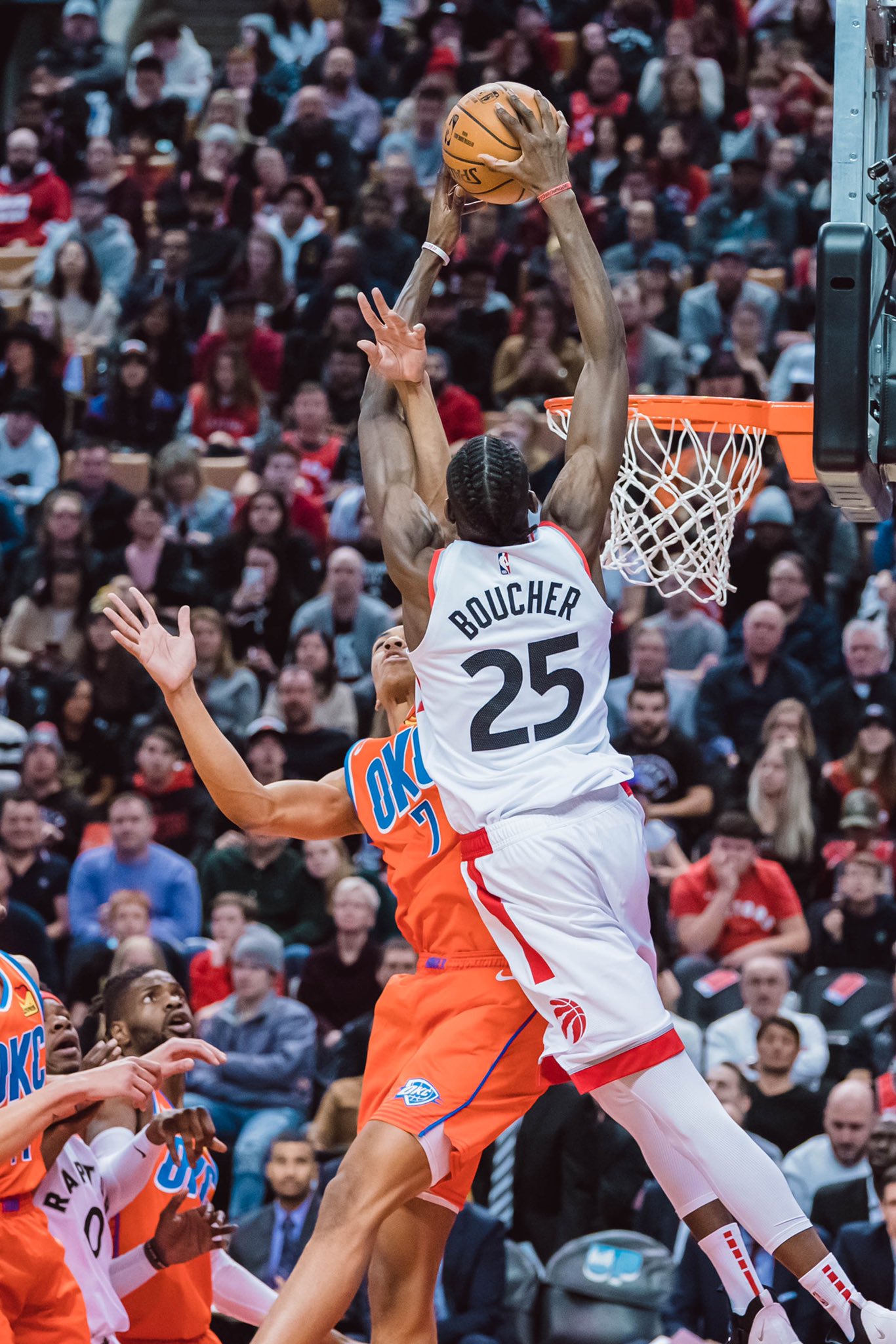 In the modern league, having a big man that can stretch the floor is almost a vital piece for any team that has aspirations of winning games. Toss in the ability the deter and block shots at the rim, and you will be describing the season Boucher had, as he blocked 1.9 attempts a night while hitting 38.3% from range on 3.9 attempts.
Like with any potential move to snag Holiday, the Clippers just may not have what it takes to woo Masai into giving Boucher for a traded exception. Still, it's a call that Lawrence Frank absolutely needs to make.
Kevin Knox

       Knox came in with high exceptations that he hasn't even come close to filling. Watching the Knicks play, Knox clearly has the talent to be an impact player, at least on the defensive end and on the break. Like Holiday, Knox holds his counterpart to a lower field goal percentage, 3.6% worse to be exact. Considering how Knox is widely considered to be a bust, the Knicks would probably be ecstatic to dump him for nothing, and it could end up being a great reclamation project for the Clippers, if they can get him to zero in.