With the 2021 National Basketball Association just under a week away, the Clippers have a lot of work to do as they hold the 25th overall selection. With Los Angeles' chest being relatively empty, as far as draft picks go, Lawrence Frank and his cohorts will look to make the right decision to get depth and youth. Here are three realistic targets, I would love to see the front office snag.
Ayo Dosunmu

Dosunmnu spent three solid seasons with the Fighting Illini of Illinois, having been named the Big Ten Tournament Most Outstanding Player and winning the Bob Cousy award, for the best point guard in the nation during his junior, and final, campaign at college.
Ayo has solid size to play either guard position, having checked in at 6'5″ with shoes during the campaign and a wing span that is just over 6'10". Looking at various pundits mock drafts, Ayo's sweet spot seems to be around the 28-35 range, which is perfect as the Clippers own the 25th selection.
Dosunmnu would fit in well with the Clipper roster right off the bat, as he can run an offense with the best of them, in the draft, due to his uncanny ability to find the open man, and tendency to pick and choose, correctly, when he should look for his own shot or make his squad eat.
Defensively, Ayo does a good job of staying in front of his man and is exceptional at playing the passing lanes. His team defense awareness is also spectacular, and would fit in well with the zone defense that head coach, Tyrone Lue, likes to throw out and did so with great efficacy in the playoffs.
Even Rees Woodock of FightinIllini.com agrees that the Clippers are the very best fit for the crafty guard. Clipperholic's Ryan Snelling & Evan Desai are also in agreement that Dosunmu would fit in well in Southern California. Here's a nice three-minute highlight clip for your viewing pleasure.
Filip Petrusev

Petrusev started his basketball campaign at Gonzaga in the States, where he spent two seasons, having been named the West Coast Conference Player of the Year during his sophomore campaign, where he was also a second team All-American, in a season interrupted by the Covid-19 shut downs.
As a result, the big man went to play for Mega Soccerbet, ending up winning the Adriatic Basketball Association Most Valuable Player during his initial campaign, where he averaged 23.6 points and 7.6 rebounds while hitting 57.9% of his field goals and 41.9% from distance.
Petrusev may be more mold of a traditional center, his ability to step out from beyond the arc will keep him on the court, along with his ability to pass the rock and feed his squad. Defensively, Petrusev leaves some to be desired, but his work ethic isn't to be questioned, neither are his fundamentals to box out. If he can develop to be a Brad Miller or Chris Kaman type, it would be considered an absolute steal.
Filip is widely expected to go in the 35-50 range, according to most mock drafts, and with the Clippers only having the 25th selection, it would require them to trade for, or buy a second round pick to secure the services of the Serbian big man. Here's a nice clip of Petrusev during his time with the Gonzaga Bulldogs.
Kyree Walker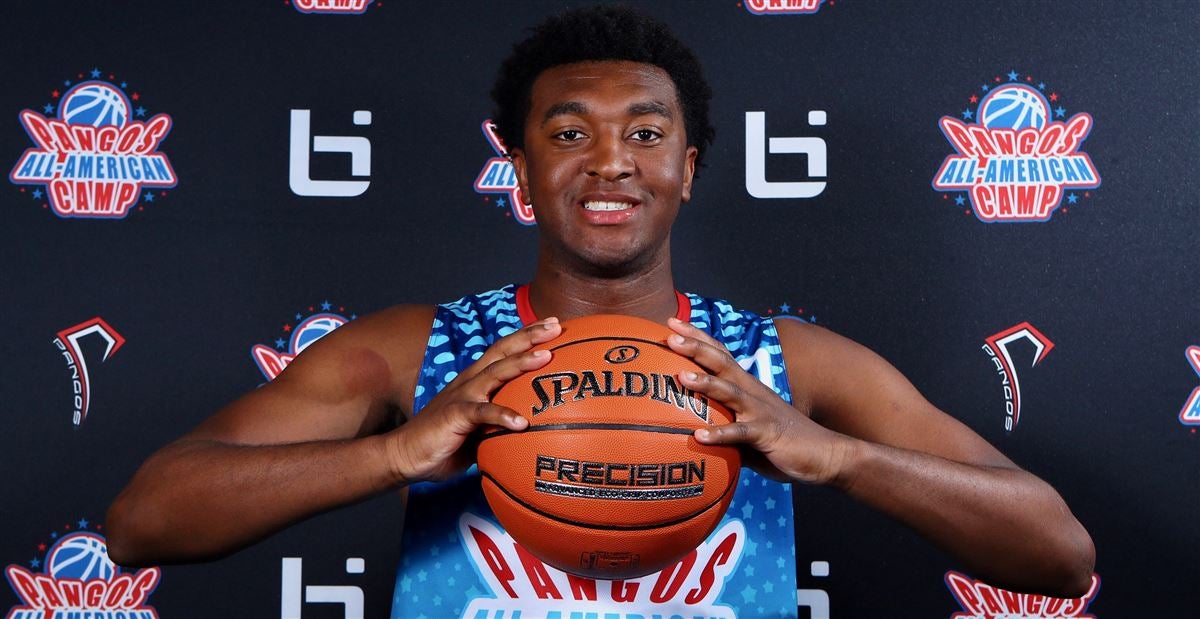 If you aren't sure who Kyree Walker is, I don't put much blame on you. Walker made the determination to turn professional after his junior year at Hillcrest Prep in Arizona, one of the nation's top prep school programs, where he averaged 30 points, 11 rebounds, just under six assists on 53/47/77 shooting. Since then, Walker has been training with Frank Matrisciano of Stealth X Athletics, having decommited from Arizona State University.
Walker is a flashy guard, that loves to use his athleticism, strength and ball handling skills to get to the basket. Kyree does a great job at forcing the defense to collapse on him, and when he makes the pass, it goes right to his squad for an open look. Unfortunately, at times, Walker does have tunnel vision and will look for his own shot. Otherwise, he could be a top notch facilitator.
Defensively, Walker has all the tools to be elite, with his longer than average wingspan, and low body of gravity. He has little issues taking on a challenge and picking up the opposition's best player, while he is also willing to buy into a defensive scheme, which, again, is important for a Lue coached side. Being an invitee to the Pangos camp by Dinos Trigonis also speaks volume to the talent which Walker possesses.

Walker is widely projected to go undrafted, and the Clippers have already worked out the dynamic guard. Here's a nice clip on Walker as well for your enjoyment.