It didn't take long for Brad Stevens to make a splash in his new role as the General Manager of the Boston Celtics, as the former head coach sent out veteran guard Kemba Walker, along with the 16th overall selection in the 2021 NBA Draft and a 2025 second round pick to the Oklahoma City Thunder in exchange for Al Horford, Moses Brown and a future second round pick. Not only is it unexpected for a trade to be made while the playoffs are still going on, Stevens immediately comes in and does a full 180 from Danny Ainge, the Celtics former General Manager. Here are rapid thoughts and grades for each side:

Boston Celtics: B-
The Kemba experiment in Boston just didn't work out as expected, and even though Walker was owed a lot of money, his deal lasted only two more years (no way he would decline his player option) while Horford has a third year that is guaranteed for $14.5M if waived, otherwise, he will be owed $26.5M. Money aside, the Celtics had a clear need for a center, and Horford returning helps out, as he already has chemistry with Jayson Tatum and Jaylen Brown, Boston's clear building blocks on the wing. His passing and veteran presence should also pay dividends as the franchise looks to get back to competing for a deep playoff run.
Adding Moses Brown seems like an after thought, which makes sense as Brown went undrafted after spending just one season with the UCLA Bruins, in which he averaged 8.3 rebounds and a tick under two blocked shots a night, netting him a spot in the Pac-12 All Freshman Team. Brown was given a chance by the Thunder after a decent stint with the Portland Trail Blazers and he didn't disappoint, finishing his sophomore campaign averaging 8.6 points, 8.9 rebounds and 1.1 blocks in 21.4 minutes of action. Brown had a 21/23 game against the Celtics, and had 24/18 with 7 blocks in the final game against the Los Angeles Clippers. Whether this was just an energy guy putting up stats on a bad team or not, the Celtics definitely got a guy worth taking a look at.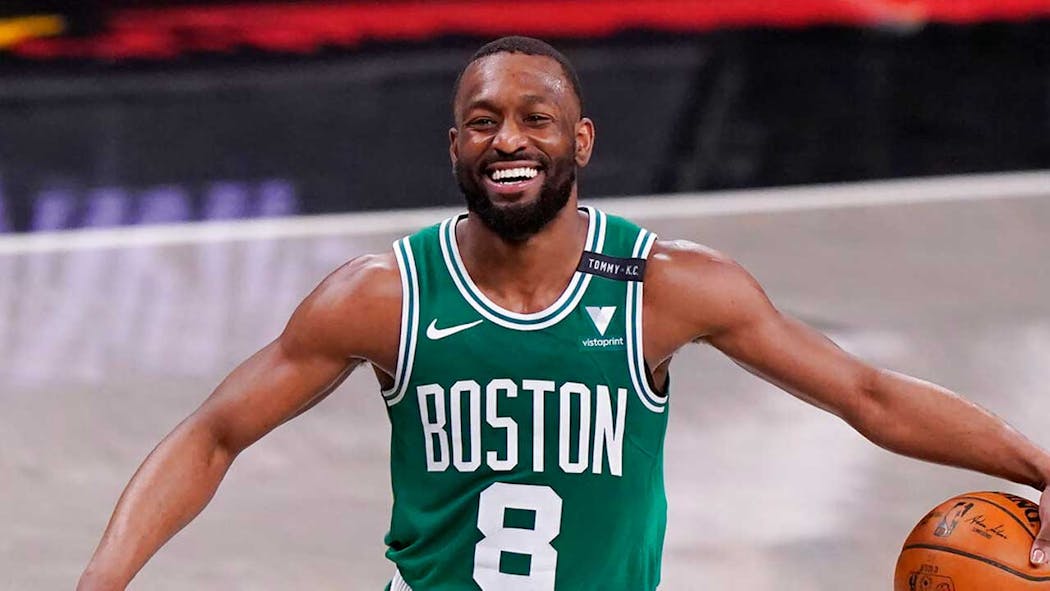 Oklahoma City Thunder: A+
Adding yet another pick to a loaded treasure chest, there is absolutely no doubt that Sam Presti isn't done wheeling and dealing. Many pundits had expected the Thunder needing to add one of their many assets in order to trade away the services of Horford, who Presti acquired along with a FRP from the Philadelphia 76ers, but the magician was able to net a mid-teens pick while shaving an entire year off the salary books by popping Stevens' trade cherry as a GM. Now, on top of holding their own lottery pick, potentially the Rockets pick, Presti also has the 16th, 35th, 36th and 55th picks in what is deemed by many to be a relatively deep draft.
Tossing in with the draft pick chest, the Thunder have numerous routes they could go with the services of Walker as well. Presti could potentially use him to squeeze out assets from a team that has a player on a bigger contract they may want to get rid of, or, they could rehab his value until the deadline to try to snag a full expiring. Walker is also a great fit next to Shai Gilgeous-Alexander and Lugentz Dort, that Oklahoma City can put a formidable team on the court if they so choose to battle for a return to the post-season.
In any regard, Presti clearly took advantage of a new GM ahead, of what should be, an exciting summer in Oklahoma.