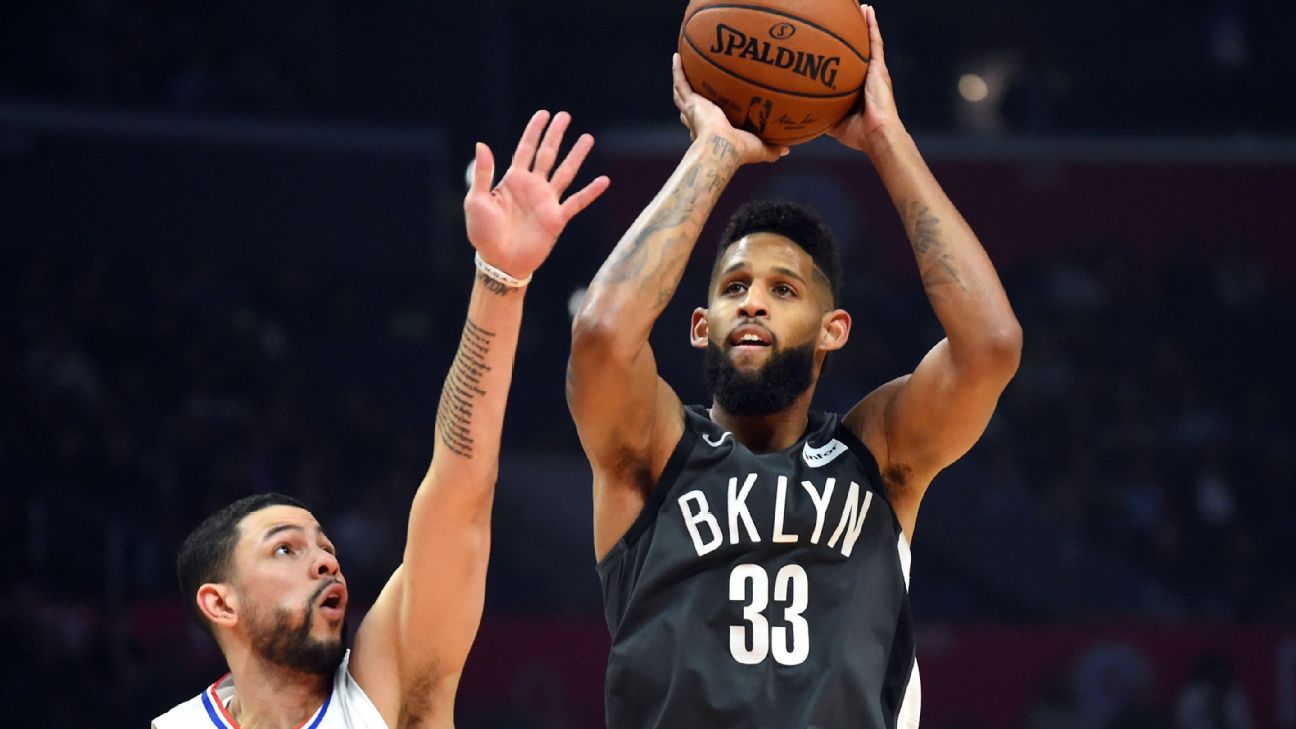 The offseason technically hasn't begun yet, but the Brooklyn Nets are wasting no time. Sean Marks has opened up more raw cap space for a team expected to challenge for a maximum level player or two by dumping Allen Crabbe, according to Adrian Wojnarowski. 
     Full deal is the Nets sending Crabbe, along with the 17th overall selection in the 2019 Draft, a Top 14 protected 2020 First Round selection to the Atlanta Hawks for Taurean Prince and a 2021 Second Round selection. 

Grade for the Nets: A- 
   Brooklyn opens up a bit of raw cap space, giving them around $47M to work with if they keep D'Angelo Russell around and $65M if they renounce the All-Star guard. A bit of navigating, and Marks could be sitting himself on enough space to attract two star players, with Kyrie Irving and Kevin Durant leading speculation.
  On top of the cap space, the Nets were able to net themselves a solid forward in Prince, who could jump into the role that DeMarre Carroll, an unrestricted free agent, played. Prince is on the final year of his rookie contract.
   Giving up two first round selections may seem excessive, but when broken down, the Nets gave one up to acquire Prince and another to rid themselves of Crabbe. Nets still have the 27th and 31st overall selections to find an impact player, which Marks has shown a tendency to do, even late in the draft.
Grade for the Hawks: B
   Atlanta was sitting on plenty of cap space, which fans had hoped would be utilized to ink impactful players. The front office seems to be interested in renting out said space to add assets to an already loaded treasure chest. With Prince being in his final year, the Hawks may not have wanted to keep him, and acquiring a first for his services was a solid way to go.
   Crabbe, while overpaid, could play his way into rehabilitating some of his value, or be a valuable expiring come trade deadline if the front office is still looking to acquire assets for contracts that are not so desirable. 
   What is a bit head-scratching, however, is what the Hawks plan to do with all of the picks they currently own. With the 8th, 10th, now 17th, 35th, 41st and 42nd selections during the draft, with is just two weeks away, moves have to be on the horizon.