1] New Orleans Pelicans select Zion Williamson out of Duke University
David Griffin at the NBA Draft Lottery, and winning it? What an absolute shock. Almost as much of a shock as Zion Williamson being the clear-cut top selection. A generational talent, there is little doubt that Zion is ready for the NBA. He definitely has the size, he has the athleticism and he has the motor. The biggest question is going to be how Zion is able to adjust to playing against those that are able to match his size and athleticism, day in and day out. Griffin also can focus on the Anthony Davis-drama, while keeping a franchise player on his squad, with the possibility of reuniting Zion with his college teammate, RJ Barrett.

2] Memphis Grizzlies select Ja Morant from Murray State
Moving up to the second slot ensured that the Grizzlies kept their draft selection with an opportunity to snag their point guard of the future, who can learn with and behind Mike Conley Jr. Assuming the franchise chooses to keep him for another year. Morant is a fearless, scrappy and athletic guard who has the ability to create looks for himself and his teammates. Does need to gain confidence and consistency on his jumper, of which will come with time in the pros.
3] New York Knicks select RJ Barrett from Duke University
A year of tanking ended in disappointment for the Knicks, as the team with the worst record in the association ended up dropping from Zion to the third slot. Barrett, Zion's college running mate, isn't a bad consolation prize for a team in the midst of a rebuild and hopes of adding a maximum level player, or two. The Southpaw is an excellent scorer with a nice willingness to get to the rim and finish through opposing contact. His footwork is also ahead of its time, though, he can use some confidence with his jumper.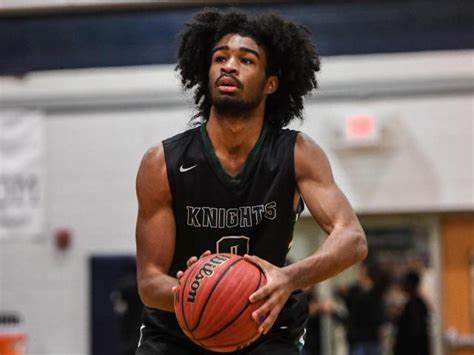 4] Los Angeles Lakers select Coby White from University of North Carolina
No one enjoyed the chaos of the lottery more than the Lakers, who moved up seven slots from #11. Unfortunately for them, the good luck occurred during what is considered to be a 3-man draft. On the flip side, the Lakers get the opportunity to take the offensive prowess of Coby White. White has a quick step, good herky-jerky moves to get to the bucket and is a certified scorer, not just a shooter. White does need to settle down a bit, tends to be a bit of control at times. Plus, one of the two Kobe/Coby's in Lakers franchise history was a pivotal part of five championship rings.
5] Cleveland Cavaliers select Cameron Reddish from Duke University
Three Blue Devils going in the top five isn't much of a surprise, and the Cavs go with the versatile Reddish, who has a good jump shot. He seemed to lack the confidence playing under Coach K at the collegiate level, which could be an ongoing concern, however, with the Cavaliers not a hotbed for offensive talent, since the departure of LeBron James, Reddish would get the needed looks to maintain confidence and consistency.
6] Phoenix Suns select Darius Garland out of Vanderbilt
Outside of New York, the lottery chaos may have hurt the Suns more than anyone else. However, Suns may still end up with their point guard of the future with Garland. Recovering from meniscus injury isn't an easy road, however, Garland was never one to fully rely upon his athleticism, further bringing into question his potential defensive play. Garland has a reliable jumper, with worlds full of confidence and the ability to see the play as it is developing, leading him to be a top notch facilitator. Devin Booker and DeAndre Ayton will end up getting plenty of open looks with Garland at the helm.
7] Chicago Bulls select DeAndre Hunter from Virginia
With a solid pair of bigs in Lauri Markkanen and Wendell Carter Jr., to go with the high flying Zach LaVine at a guard slot, the Chicago Bulls go towards the tough nosed Hunter. Hunter showed a ton of versatility during his team under Coach Bennett, with the ability to lead a defensive charge and ability to score through contact. Does need work on creating his own shot on the offensive end, which will come with time.
8] Atlanta Hawks select Jarett Culver out of Texas Tech
With two lottery picks, the Hawks go with the best player available. Culver is an elite level shooter with the ability to move without the ball that is unmatched in the draft. To boot, Culver doesn't lack on the defensive end, putting forth full effort both on the ball, and a top notch ability to play safety and notch deflections in the passing lane, leading to fast breaks. Despite being an elite shooter, Culver struggles from the free throw line, and may need to speed up his shot a bit at the next level.
9] Washington Wizards select Bol Bol from Oregon
The son of Manute Bol, Bol didn't get the opportunity to showcase much of his talent at the college level, suffering a season ending injury in December. However, when he did take the court for the Ducks, Bol put up 21/9.6 while recording 2.7 swats a night. Pretty impressive, and it gets better with his shooting splits at 56/52/76. There is little questioning Bol's ability to knock down jumpers from anywhere on the court, along being able to use his length and size to disrupt many a shot. The question looms around how healthy Bol can be, and if he is able to put on muscle to stick with NBA bigs, as he weighed in at 208 during the combine.
10] Atlanta Hawks (from Dallas) select Sekou Doumbouya from France
Two picks after going with the BPA, the Hawks take a major swing on the Frenchman, who is still learning how to properly play the game of basketball. Doumbouya shows a ton of versatility, namely on the defensive end, drawing comparisons to a pair of Raptors in OG Anunoby and Pascal Siakam and is expected to be a defensive stall-worth. With names like Paul George and Tony Allen being listed as two of his basketball idols, it is no surprise that Doumbouya loves the challenge of locking down his opposition.
11] Minnesota Timberwolves select Nickeil Alexander-Walker out of Virginia Tech
Just a year ago, the Charlotte Hornets select a tall point-guard prospect from Toronto, who had a hyphenated name. That player was Shai Gilgeous-Alexander, who they, then, traded to the Los Angeles Clippers who have not had an iota of disappointment in the game of Gilgeous-Alexander. Minnesota will look for the same this time around, with Alexander-Walker, who, ironically, has drawn comparisons to Gilgeous-Alexander. Alexander-Walker has the ability to telegraph the offensive as he sees fit, to get his squad open looks, with a jump shot that is developing, but good enough to keep defenses honest. Boy, that was more hyphens I just used than any point in my life. P.S: Alexander-Walker and Gilgeous-Alexander are cousins!
12] Charlotte Hornets select Jaxson Hayes from Texas
Charlotte is seemingly stuck in a treadmill pace, as they are too good to tank, but not good enough to sneak into the playoffs. Hayes is a high potential big man, that is still figuring out his place in the game of basketball. During his journey, Hayes should remain a top level shot blocker, with the willingness to challenge any player that enters his paint. Offensively, Hayes has soft hands, catching everything that comes his way and a nice touch around the rim, as advertised by his field goal percentage in college (72.8%).
13] Miami Heat select Rui Hachimura from Gonzaga
Pat Riley goes with Hachimura's NBA-ready body and strength, hoping to help his consistency and develop a reliable jumper from the mid-range and beyond. The ability to grab the defensive rebound and take it to the bucket will pay dividends at the next level, as Hachimura has the dribble skills and strength to finish in traffic. Crashing the offensive glass as well is a major plus you'll get from the former Bulldog.
14] Boston Celtics (from Sacramento) select Daniel Gafford from Arkansas
A disappointing playoff campaign, Danny Ainge will look forward to a busy summer, with questions surrounding the outlook of the franchise. Ainge takes a swing on Gafford, hoping that the big man's basketball intelligence and decision making, along with his lack of free throw shooting, will catch up to the length and shot blocking abilities shown by Gafford.
15] Detroit Pistons select KZ Okpala from Stanford
With all the tools to be a stout defender, the Pistons go with the lengthy and wiry Okpala, hoping his offensive game continues on from college. Where Okpala thrives is in his ability to dribble around defenders, while knowing how to use his length to finish around the rim. If Okpala puts it together on defense, oh boy.
16] Orlando Magic select Tyler Herro from Kentucky
Herro is a shooter of the purest form, be it from deep or the forgotten mid range game. His basketball IQ matches his stroke, giving him the capabilities to play spot minutes at the point slot. Defensively is where Herro might find his struggles, though, he does have the length and competitive fire to step up to any challenge.
17] Brooklyn Nets select Nassir Little from North Carolina
After a stunning season, getting into the playoffs the Nets decide to add a high potential small forward, who projects to be a solid defender, if not better. Little was greatly inconsistent during his time in North Carolina, namely on the offensive end of the ball. However, he has shown enough to show promise as a contributor on that end of the hardwood.
18] Indiana Pacers select Romeo Langford from Indiana
Keeping Langford local, the Pacers hope to see rapid development from the young wing. Offensively, Langford's shot should transfer to the professional level with little kings, though, does need to work on finishing in the lane and garner consistency on his jumper. Defensively, Langford needs to do work to suffice, however, he has shown the commitment for continued improvement and has the awareness to start off as a respectable team defender.
19] San Antonio Spurs select Goga Bitadze from Georgia (country)
San Antonio is no stranger to finding gems from overseas, and Bitadze has all of the potential that RC Buford looks for on draft night. Physical, not afraid to bang bodies and get dirty, Bitadze has shown the ability to put the rock on the floor well for his size, along with an outside shot that looks to be respectable enough to keep defenses honest. Definitely a high ceiling guy, with a low floor, with the right place to further develop his talents.
20] Boston Clippers (from Los Angeles Clippers) select Keldon Johnson from Kentucky
Danny Ainge with another chance to select a contributor, assuming Boston holds on to their picks, and they go with the Wildcat. Johnson is a solid shooter that knows how to clean up the boards. Johnson does need to put on some muscle and shore up his handling.
21] Oklahoma City Thunder select Brandon Clarke from Gonzaga
With the NBA gravitating towards small ball 5's, the Thunder go with the high flying Canadian that has a knack for blocking shots and violating the rim with monster dunks. Clarke would be a top notch backup to Steven Adams, assuming the unit remains the same next year.
22] Boston Celtics select Kevin Porter Jr. from Southern California
With their third first round selection, Boston goes with the former Trojan, hoping to mold him into a microwave off the bench, ala Lou Williams. Porter has good handles and a knack for scoring, which tends to lead him to have tunnel vision and trying to do to much versus making the simple play. Brad Stevens should be able to make an impact in that aspect.
23] Utah Jazz select Kris Wilkes from UCLA
The biggest need in Salt Lake City may be at the point guard slot, however, Utah goes with the offensively gifted Wilkes, who has a wet mid-range jumper. Athleticism is also something Wilkes doesn't lack, who, hopefully, can learn to attach defensive play to his repertoire.
24] Philadelphia 76ers select Cam Johnson from North Carolina
Johnson already has a jumper from range that is ready to translate over to the professional level, with the athleticism to match in order to finish on the break. Defensively, Johnson has the versatility to do a solid job against multiple positions, and would be a spectacular fit between Ben Simmons and Joel Embiid.
25] Portland Trail Blazers select Jalen McDaniels from San Diego State
McDaniels is silky smooth on the hardwood, without many holes in his game. He does a bit of everything well, though, nothing great…just yet at least. His athleticism and versatility gives Portland a perfect forward option, as they look to continue building around Damian Lillard and CJ McCollum while hoping that Jusuf Nurkic comes back from his injury.
26] Cleveland Cavaliers (from Houston Rockets) select Bruno Fernando from Maryland
Far from a finished product, Fernando isn't afraid to get down and dirty in the post. Knows how to use his body well in the post with a nice mixture of footwork and athleticism to deter shots and finish on the break. Offensively, Fernando isn't someone you can dump the ball into on offense.
27] Brooklyn Nets (from Denver Nuggets) select Nazeroin Reid from LSU
Reid is a throw back big man, willing to sacrifice his body on both ends of the floor. Top notch fundamentals, namely with defensive positioning and boxing out. Reid is an elite level passer for his size, and is working on a consistent mid-range game.
28] Golden State Warriors select Louis King from Oregon
Lengthy and athletic, King loves to attack the basket despite having a jump shot that is reliable. Has the tools to be a top notch scorer at the next level, if he can remain healthy. Defensively, King knows how to position himself, but is still years away from being years away on that end of the court.
29] San Antonio Spurs (from Toronto Raptors) select Dylan Windler from Belmont
Windler has an argument for the best shooter in the entire draft pool, having drawn comparisons to Eric Piatkowski and Matt Harpring. Windler's awareness and intelligence on the court make him a perfect fit for the Spurs system, as his rebounding prowess is top notch for his position, along with his ability to be a solid team defender.
30] Milwakuee Bucks select Charles Bassey from Western Kentucky
Bucks go with the project big man, hoping Bassey's game can catch up with his athleticism.
Notable Second Rounders:
Talen Horton-Tucker (Iowa St) is a high potential wing, with a knack to get to the rim.
Carsen Edwards (Purdue) is a scoring point guard that doesn't give up.
Miye Oni (Yale) is a forward, who has honed in his game to match his athleticism.
Jalen Lecque (HS) is an athletic point guard with the intelligence to match.
Luka Samanic (Croatia) shows a nice jumper, with athleticism to combine with it.