Only a few weeks remain until the start of the 2018-19 NBA season, and the Los Angeles Clippers have plenty of decisions to make. Currently sitting with 20-players on the roster, two of which are two-way contracts and another with a training camp invite, the front office has to trim the remaining amount from 17 to 15. Not an easy decision, as a case can be made for every player.
Safe from being waived to trim the roster are; Tobias Harris, Danilo Gallinari, Montrezl Harrell, Avery Bradley, Patrick Beverly, Shai Gilgeous-Alexander, Jerome Robinson, Luc Richard Mbah A Moute, Marcin Gortat, Jonathan Motley (2-Way) and Angel Delgado (2-Way).
Angel Delgado is on a training camp invite and unlikely to find a way to sneak along, most likely will spend time with the Agua Caliente Clippers of Ontario in the NBA's G-League or another franchise.
That leaves Milos Teodosic, Boban Marjanovic, Tyrone Wallace, Mike Scott, Wesley Johnson,  Jawun Evans and Sindarius Thornwell as possible victims. Here's the case on why they should be kept and why they should be waived.
Milos Teodosic
Once touted to be the best active player to never have played in the NBA, Teodosic's rookie season was hindered with injuries. Missing the first pre-season game with one leaves a bad taste in the mouths of the fans, despite it being the right move by the coaching staff to prevent anything further.
When he was on the hardwood, Teodosic dazzled fans with his ability to thread passes and feed his team for easy buckets. His veteran prowess and leadership abilities were blatant for all to see as well, constantly egging his team on.
On the flip side, Teodosic's jumper was inconsistent during his first season, much of which can be attributed to injuries not allowing a consistent rhythm to be developed. Defensively, there is little doubt that Milos is among the league's worst man-to-man defenders, however, his savvy play made him a competent defender in a team scheme.
The Verdict: If the front office had the desire to move ahead without the services of Teodisic, they would have done so when his contract was partially guaranteed for roughly $2M. Now, with it being fully guaranteed, it's unlikely the front office takes the ~$6M cap hit. Expect to see Teodosic back.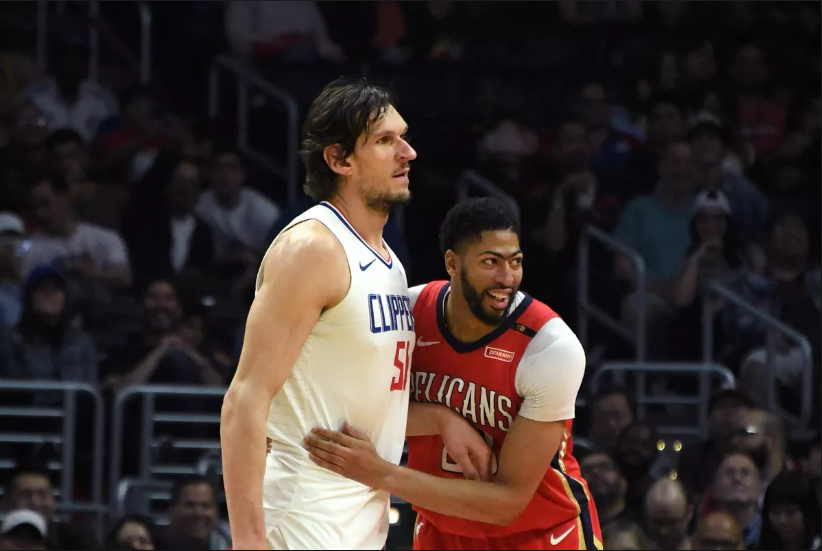 Boban Marjanovic
Marjanovic became a fan favorite almost immediately after arriving from Detroit in the Blake Griffin trade. At over 7-feet tall, Marjanovic played an immediate impact during his Clipper debut, playing only a few seconds of game-time while being vital in the win. Utilizing his size and length, #TheBoban bothered the in-bounder to help his side sneak past the Denver Nuggets.
On top of being a fan favorite, Boban is one of the most efficient offensive players to step on the court. Knowing how to use his size to get position, Marjanovic combines that with his soft touch to finish around the hoop no matter who may be guarding him. The ability to also hit his free throws and jump shots keeps defenses honest when he's stretching from the bucket. Fundamentally, Boban does a great job boxing out his assignments.
In an era that focuses on fast paced offense, Marjanovic struggles with the stamina to go up and down the court. As a result, his playing time is vastly limited, knocking down his overall worth. Despite his size and length, Marjanovic leaves a lot to be desired on the defensive end of the court.
The Verdict: Having a player on the bench that you can call upon to get points in the paint is a great luxury to have. Teaming that with his comradeship with Tobias Harris (and the rest of the team) and a possible fan riot (okay, maybe not), the Clippers would be remiss if they chose to waive Marjanovic. Well, add in the ~$7M in dead salary as well and the decision becomes easier.
Tyrone Wallace
Formerly the 60th pick of the NBA Draft, Wallace earned his opportunity in Los Angeles thanks to a solid summer league, and then pre-season. The guard played his way into the hearts of fans, as effectively as took advantage of the injury bug to show Doc what he can do.
Not afraid of contact, Wallace does a great job using his athleticism to get to the bucket at will. His handles makes it hard for a defender to read which way Wallace is headed, while his passing ability is understated. Defensively, Wallace is an absolute pest, not willing to give up much space.
In the modern day, the three point line went from being a tool to a necessity, and Tyrone's not very reliable from range. Having shot just 25% from the arc last season, the Clippers may be hesitant to keep such a sub-par player on the roster.
The Verdict: Having matched the New Orleans Pelicans offer sheet, the Clippers will still need to take a hard, long look on if they want to maintain Wallace, who turned down an extension during the prior season.
Mike Scott
From Dunder Mifflin to the National Basketball Association, Scott had a good showing in the playoffs for the Washington Wizards. A move that baffled Clipper fans upon signing, Scott is thought to be a good bench piece for a team that is contending.
A high IQ veteran, Scott is known for his ability to stretch the floor while playing solid team defense and isn't afraid to bang. Fundamentally sound, Scott does a solid job finding his man and boxing him out.
On the flipside, Scott has had a putrid pre-season showing with the Clippers thus far, failing to score in 16-minutes against the Timberwolves and being lackadaisical in Hawaii against the Sydney Kings.
The Verdict: It's hard to picture the Clippers waiving a veteran big man, so assuming Scott is safe is the way to go. However, as a fan, I'd cut my ties with Mike or find a team that is looking for a stretch four.
Wesley Johnson
Coming out of Syracuse, Johnson was taken by Minnesota with the fourth overall selection. A player I personally believed was going to be a perennial All-Star contender hasn't quite lived up to the hype, however, has strung together a solid career as a wing off the bench.
His fourth season with the franchise, the lanky swing man has shown the ability to hit shots from range while buying into the team scheme on defense, while being a formidable man-to-man defender.
Consistently inconsistent, Johnson has been one of the Clipper faithfuls most difficult player to support, as he has moments where he seemingly can hit any shot and not be a liability on offense. And then, he has nights where he looks like Adonal Foyle from three.
The Verdict: Rivers' has a preference for veteran guys, to go with his contract being expiring and attractive in a trade, it's unlikely the Clippers cut WeJo. Could pay dividends come trade deadline as Johnson's $6M salary could fit need as a filler.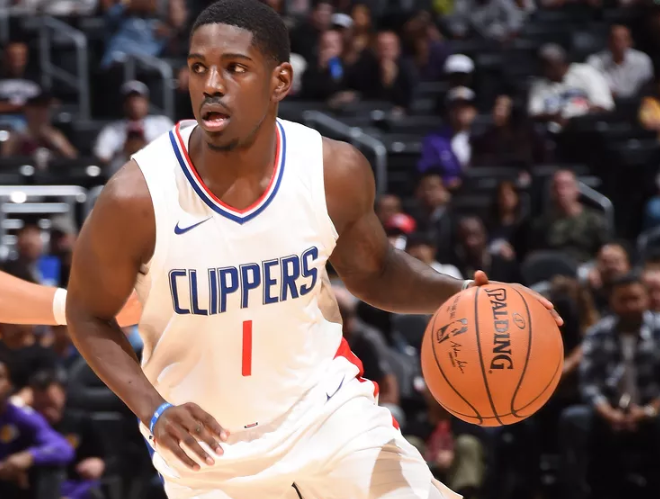 Jawun Evans
Evans played his way into the heart of Clipper fans everywhere with his play in Houston, forcing James Harden into late game mistakes, ultimately getting ejected from the game.
Defense is the excelling mark of Evans' game, as his ability to get into this assignment's face the full length of the court is top notch, as shown during the aforementioned Rockets game. An uncanny ability to get to the rim, Jawun definitely has the skill-set and body to make it as a back-up guard in the league.
Out of control at times, a lot of work is still needed to polish up his game. Not a true floor general, Evans' struggles on making the right pass. On the break, Evans tends to be out of control, leading to a turnover or a bad shot, even though he makes some of them.
The Verdict: A victim of circumstance, Evans is the most likely to see his tenure with the Clippers come to an end as training camp dwindles down and the season gets closer, due to his low salary and the Clippers glut at the guard slot. As a result, the Clippers will be hard pressed to find a trade in which they can acquire anything of value as opposing teams know he's close to the chopping block.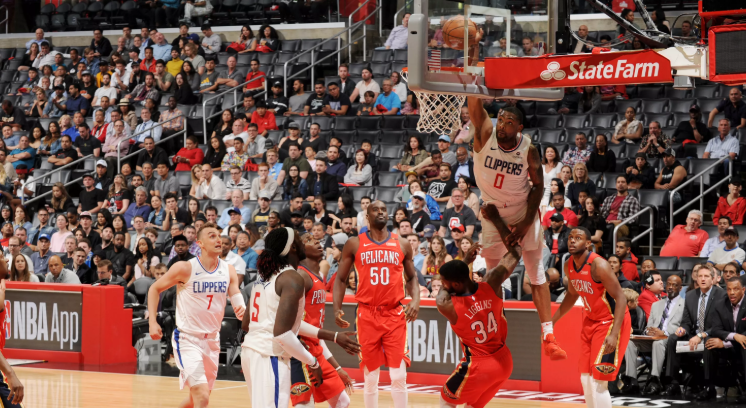 Sindarius Thornwell
Acquired on draft night in 2017, Thornwell came into the NBA after leading the South Carolina Gamecocks to an unexpected Final Four appearance.
Like Evans, Thornwell is known for his tenacious defense and has grown for Clipper fans. Sin's size, athleticism, length and basketball intelligence all point towards the potential of being an elite defender. Thornwell also gave Clipper fans some excitement after the trade of Blake Griffin with a monster dunk versus the New Orleans Pelicans.
Out of control on the break, Thornwell needs to slow down on the offensive end after forcing a turnover or grabbing a rebound. His jumper has been improving, a great sign for the sophomore as he looks to cement himself as a top two-way player in the league.
The Verdict: May not be someone the Clippers want to cut ties with, however, the front office may end up looking at the financial aspect of Thornwell being a minimum salary guy. Like Evans, the league knowing that the Clippers are against the ropes, it may not be likely the Clippers are able to snag any sort of asset for the swing man, despite the interest that one would expect for teams to have him if he does hit free agency.