When news broke of Reggie Theus and Cal-State Northridge going through a divorce, the 818 was ecstatic. From Matador alums to those that want to see their local university make some noise. During his five year stint in Northridge, Theus accumlated a putrid 53-105 record, winning just 33.5% of his games. He did worse in Big West play, going 26-54 at 32.5%. Without a single post season appearance.

A key reason to the Matadors lack of success was through recruiting, as Reggie went with transfers and seemed to ignore the fertile Los Angeles backyard that he was in.
Enter Mark Gottfried, the former Alabama and North Carolina State head coach, who has three Sweet 16 appearances and an Elite 8 to his name. Just weeks into his tenure, Gottfried was able to get Terrell Gomez to stick around, while taking advantage of his backyard, bringing in two solid high schoolers and a JUCO transfer.Let's take a look at the newest 'Dors.
Darius Brown II
   Gottfried's first key recruit, Brown II will be a welcome addition Northridge, as his ability to handle the rock and find the open man will pay major dividends. After-all, Brown dished out a 20 assist game against the Taft Torreadors (with Kiheai Clark who is headed to Virginia) as the Bulldogs rolled on in the state playoffs.
It isn't only his ability to find the open man that makes Brown a great get for the new staff, but his ability to disrupt the opposition with his defensive intensity, and his hunger to win.
How big is his impact? Well, Pasadena was sitting at 7-6 when Brown returned for a date against Arcadia, finishing the year 18-2, with both losses coming to eventual state champions, Chino Hills.
With the 14-games recorded on MaxPreps, Brown 10.4 assists and 5.4 steals a night. Absolutely outstanding.
Brendan Harrick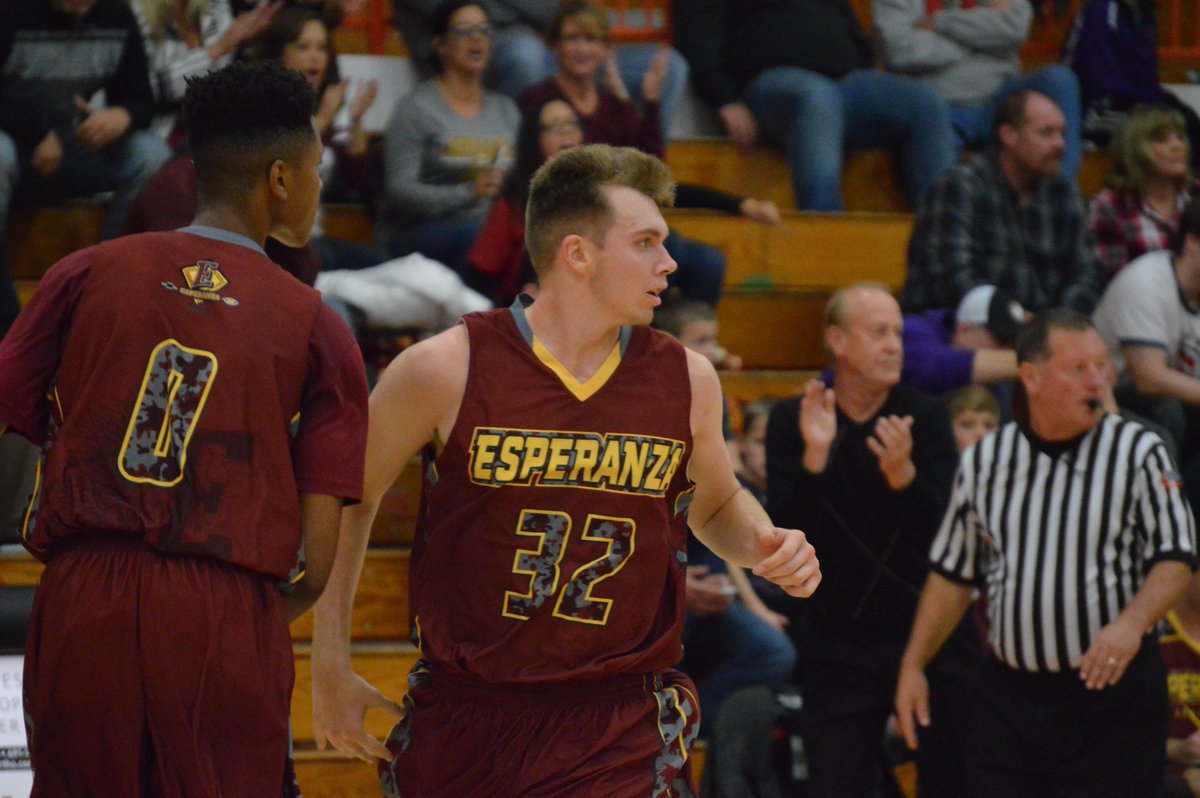 With speculation that Jim Harrick might be joining CSUN in some capacity, the commitment of his great-nephew came as little surprise to those in the recruiting scene. Namesake, however, isn't the reason that Gottfried wanted to add the feisty 6'5 guard to his class, as Harrick is coming off a senior campaign where he averaged just under 22 points and 10 rebounds a night.
Harrick also brings in state success, as he was a starter when Esperanza brought home a state title during his junior season. A willing shooter, hitting around two threes a game, the 'Dors will need his shot to fall and his defense to continue. With Brown II's passing prowess, open looks will be a-plenty.

Rodney "Rocket" Henderson
Another local kid that won a CIF-State title, Henderson joins the Matadors after a stint with Santiago Canyon Community College. And boy, was it a stint for Rocket, who averaged 27.1 points and 9.6 rebounds, ranking second in the California Community College Athletic Association for points per game.
Going back to his high school days, Rocket is the all-time leader in three pointers made for St. John Bosco, according to his FCHornets profile, hovering around 18 points a night. Like Harrick, Rocket will benefit from the facilitating prowess of Brown II.
---
Current Targets:
With three recruits, the Matadors have three additional offers that have been extended, as Gottfried looks to rejuvenate a team that hasn't been competitive since Bobby Braswell was at the helm. Let's take a quick look at how they could fit in:
Elijah Harkless of Etiwanda would be a phenomenal addition to any school in Division I. In fact, I'm disappointed that Pac-12 sides, namely Arizona, aren't going for the high motored point guard. Harkless isn't afraid of challenges, as he was assigned to guard Kaelan Allen of Westchester in the CIF-State playoffs. Allen is a 260-lb center, that was obliterating the Eagles inside, until Harkless happened. Allen scored just five points in the second half after dropping 16 in the first. Last year, Harkless was thrown on Jalen Hill (UCLA), a 6'8, 200-lb power forward.
Also Considering: Long Beach State, Concordia-OR (D2)
Alpha Okoli, a fellow St. John Bosco alum, didn't get a chance to play in the second half of the 2018 high school season, but the guard averaged 20 points to go with eight rebounds and two steals during the first eight games of the campaign. Okoli is a high energy guard that would provide some buzz to the Matadome.
Also Considering: UTEP, Nicholls State & Townsend
Jacob Eyman, once committed to UTEP is a big man that Northridge really needs. The departure of Coach Tim Floyd led Eyman to re-opening his recruiting process and Gottfried pounced right away. An athletic 6'9 power forward, Eyman averaged 2.4 blocks for his prep career at Los Alamitos, ending with 2.7 for his senior year.
Also Considering:  Hofstra, Utah Valley & UTEP

---
My Hopeful Target:
With the news that Lyrik Shreiner is transferring out, that should open up an offer to be extended to Tyree Winborn of Van Nuys. I've been hoping for such an offer to be given to the dynamic scorer since the Trevor Ariza Tip-Off at Westchester in the early stages of the season. Winborn may be a bit undersized, but he led Van Nuys to the City Section Division II title game, losing at the final buzzer before a trip to the State Semifinals, losing a roughly officiated game. Averaged over 30 points a night during the season, including a tough non-league slate. Offers from Air Force and Binghamton are on the table.