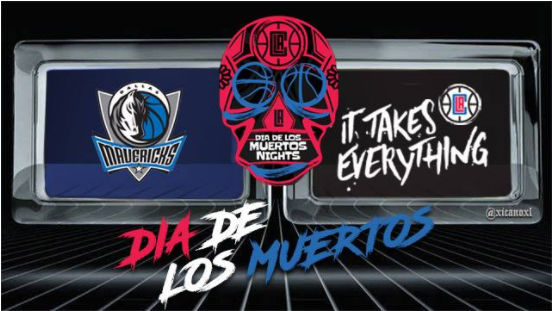 While the Clippers are no longer undefeated, along with the rest of the association, they are in a prime position to notch another victory as the Dallas Mavericks, and their abysmal 1-7 record come to Staples Center on Wednesday evening, view able on Fox Sports Prime Ticket and ESPN.

Blake Griffin has been the center of the franchise, which has continued to the skid as he has greatly struggled from the field. After averaging 26.3 points and connecting on 53.6% of his shots from the field, Griffin dropped to 17.5 points on 32.1% from the field. Absolutely abysmal.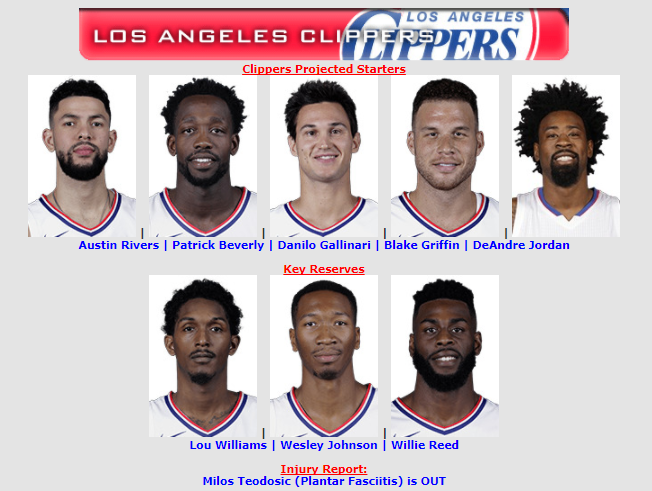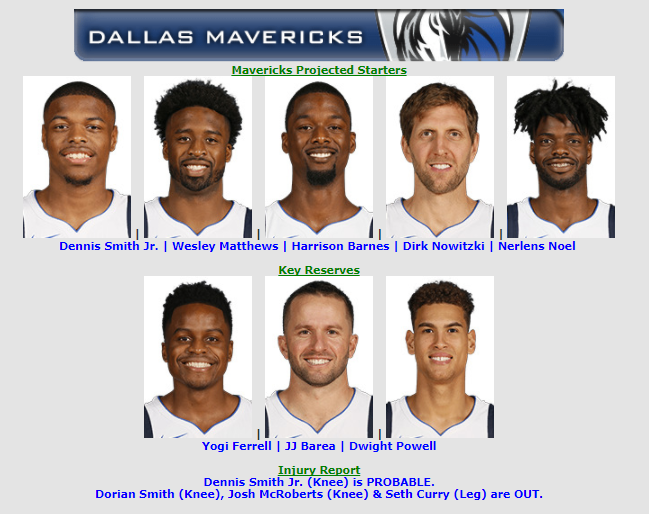 Key Match-Up:
Danillo Gallinari has been far form what the Clipper fans expected when he was acquired this summer, shooting just 34% from the field and 27.1% from behind the arc, down by eight and nine percent respectively. Harrison Barnes hasn't quite met the expectations Dallas fans had when he was snagged away from Golden State a year prior and is shooting just 37.9% himself. Clippers should win this game, but the winner of this match-up could change things for their respective team.
Keys To The Game:
1] Griffin Needs to Be Griffin. No more being passive, he needs to assert his will early and be the reliable scorer for when the Clippers need a bucket to stop a run or ignite one themselves. Dallas doesn't have quite the defensive presence to frustrate him.
2] Rebounding. Clippers can not allow the Mavericks to get second chance points and remain in the game. DeAndre Jordan leads the league in rebounding and needs to show just exactly why he does.
3] Ball Movement. A key part why the Clippers started out hot was due to ball movement, where it seemed every player would touch the ball on offensive possessions. That went away during the last two games an the Clippers need to get back to that.
Outcome:
I like the Clippers walking out with a 111-97 victory to cover the 10-point spread. Overall record thus far: 4-2. Against the spread: 5-1