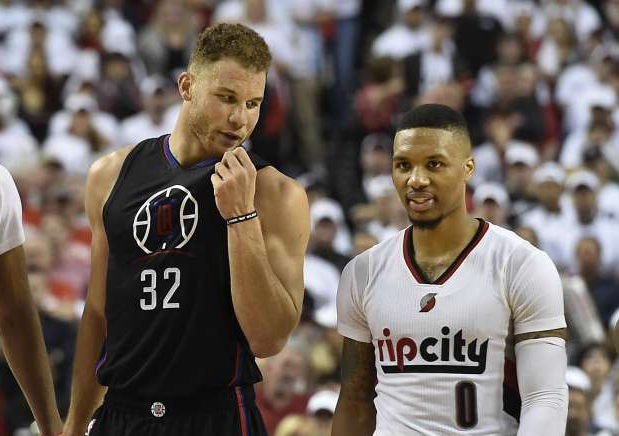 Finally, a true road game for the Clippers and it comes against a Portland side that is sitting at a pretty 3-1 record, just a half game behind the Clippers perfect 3-0 mark. To this point, San Antonio remains the only other undefeated side.

Milos Teodosic remains out for Doc Rivers' side, which led to Austin Rivers being named the starter in his absence, and an opportunity for one of the Clippers rookies (Sindarius Thornwell and Jawun Evans) an opportunity to earn some playing time.
Rivers played 35 minutes against the Utah Jazz, scoring 16 points on 7-13 shooting, including two from range as the Clippers held on to a 102-84 victory over the side that knocked them out of the 2017 playoffs.
Clippers will need the defense on the wings to be ready, as C.J. McCollum and Damian Lillard both average over 20 points a night, while Jordan should be able to handle the glass, yet again.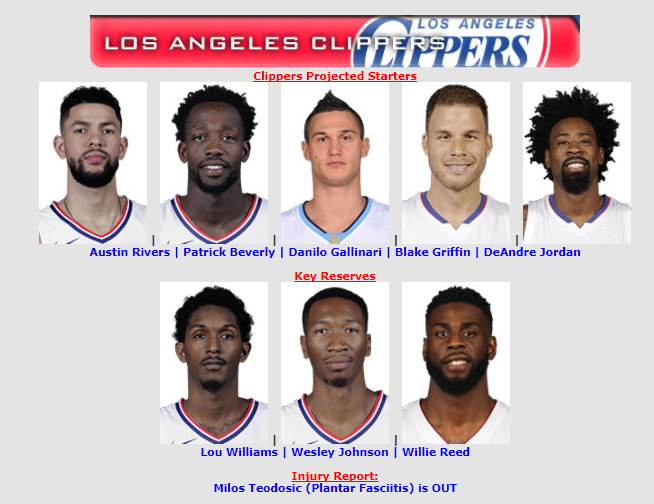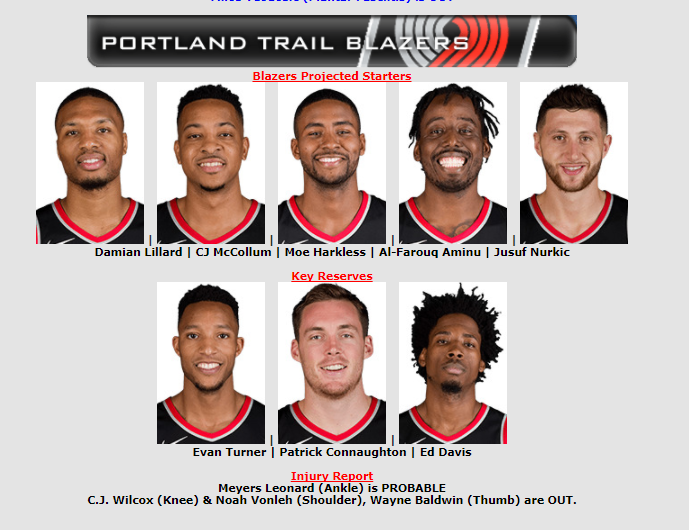 Key Match-Up:
DeAndre Jordan has been spectacular thus far on the glass, averaging 18.3 rebounds a night, with 13 being the low number in 28 minutes against the Phoenix Suns. Jusuf Nurkic, his counterpart, is struggling thus far on the young season, with 7.8 rebounds per night in 25.3 minutes of action, and Jordan needs to ensure he continues his dominance of the glass. With Jordan keeping Nurkic at bay, the Clippers have a very good chance of walking out with the win.
Keys To The Game:
1] Control The Glass. Portland averages about a rebound and half more than the Clippers do, including a total of about 14 on the offensive glass. The Clippers only give up 8 offensive rebounds per game, and they need that to continue on Thursday evening. Portland leads the league in offensive rebound percentage, while the Clippers sit at third.
2] Contain Lillard. The high scoring guard is struggling thus far on the year, shooting just 38.8% from the field with three turnovers a contest. The Clippers can ill-afford to allow Lillard to have a come back game, after shooting 3-16 and six turnovers in their last contest, with Patrick Beverly getting the assignment. On the young season, Beverly is netting 3.3 steals a night and needs his intensity to continue.
3] Blake Griffin. There is little doubting that Griffin is going to muster up a legit MVP Candidacy, and even this early on in the year, he can ill afford to have an off night. Portland will have different looks to throw at him, but if Aminu does get the early assignment, Griffin needs to take it to him early.
Outcome:

I see the Clippers taking a close one, 99-94, thus covering the +2.5 spread and the under of 215.